The UEFA Nations League semi-final sees a major clash between the Netherlands and Croatia. This year's UEFA Nations League final stage is being held in the Netherlands, and this match will be contested at De Kuip Stadium in Rotterdam, also the home ground of Feyenoord, the newly crowned champions of the Dutch Eredivisie. Looking at the data, the Netherlands, with the advantage of playing at home, are clearly more favored.
The Netherlands has been strong in the UEFA Nations League, winning 5 matches and drawing 1 to earn 16 points in the group stage, outperforming Belgium to top Group D. In the subsequent World Cup, the Dutch team stopped at the quarterfinals. However, with 2 wins and 1 draw in the group stage, and a 3-1 victory over the USA in the knockout stage, they went undefeated within 90 minutes against Argentina, the eventual champions, in the quarterfinals, only to lose in the penalty shootout.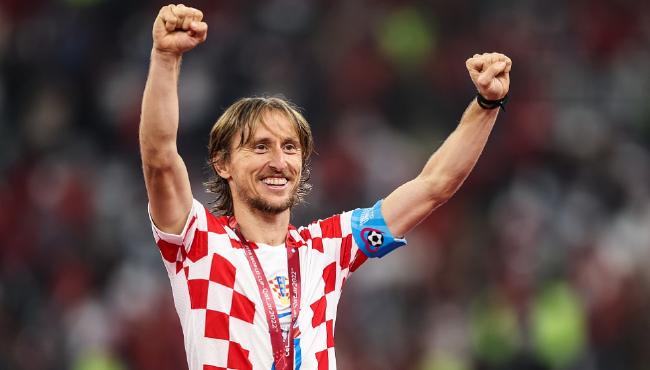 However, in the European Championship qualifiers in March, the Netherlands suffered a 0-4 defeat to France. The French team easily shattered the Dutch defense in just one half of the match. Later, against Gibraltar, the Dutch team managed only a 3-0 win despite firing 50 shots at goal. Two years ago in the World Cup qualifiers, the Dutch team had twice defeated Gibraltar with an aggregate score of 13-0. It's evident that their offensive firepower has somewhat weakened.
Croatia started low but ended high in the UEFA Nations League. After a surprising 0-3 loss to Austria in their opening match, they achieved 1 win and 1 draw against France, eventually topping the group with 4 wins, 1 draw, and 1 loss, gathering 13 points and beating Denmark to progress to the semifinals.
On the World Cup stage, Croatia withstood the pressure; they drew with Belgium in the last match of the group stage, then showed remarkable resilience in the penalty shootout to eliminate Japan and Brazil, the top favorites for the championship. They were eliminated by Argentina in the semifinals and ultimately finished third in the World Cup. In the European Championship qualifiers in March this year, they drew with Wales and then won 2-0 against Turkey away.
BA88 Casino has set the payout odds at 1.76 (Netherlands win), 3.10 (draw), and 4.05 (Croatia win). Depay and De Ligt are both absent from this match due to injuries, and the Croatian team is equally pressed for defensive resources without Gvardiol. The odds for a win-win situation are the lowest at 2.8:1, indicating that the Netherlands is expected to take the lead in the first half and secure the victory. by:BA88