Dear valued players,
We are excited to announce that BA88 Casino has undergone a significant brand transformation. From today, we will be known as PP88 Casino in Malaysia. This rebranding is a reflection of our commitment to offering an enhanced gaming experience that aligns with the ever-evolving demands and tastes of our loyal player base.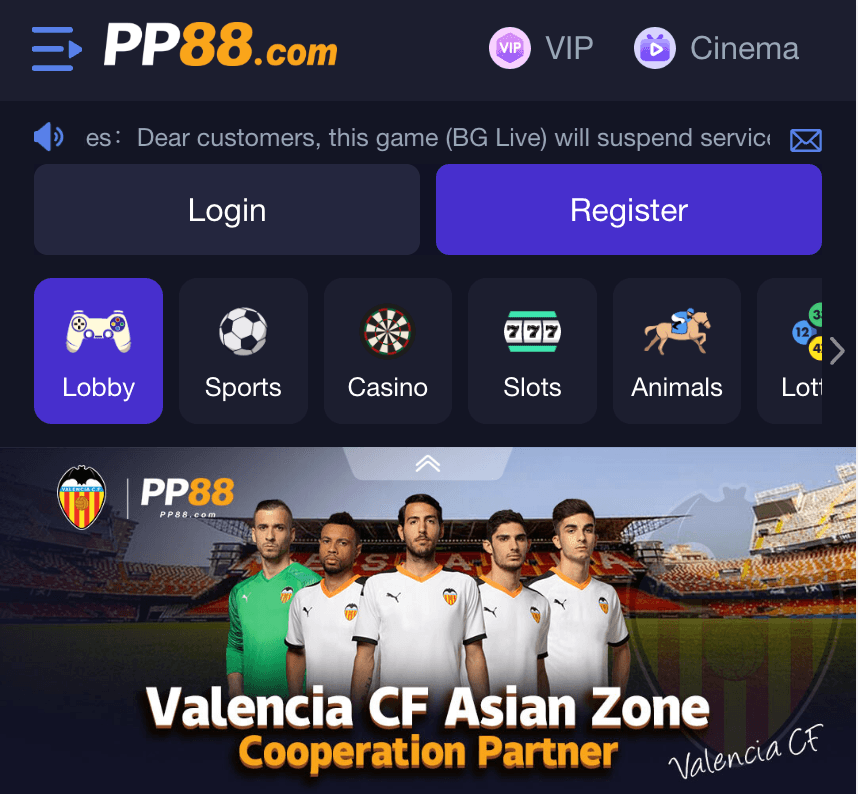 Why the Change?
As part of our mission to consistently innovate and improve, we felt that a rebranding was necessary to signify the evolution of our platform. The new PP88 branding is not just a change in name but also represents a new era for our casino, filled with fresh features, games, and improved user experiences.
What Does This Mean for Players?
For our existing players, the transition will be seamless. Your account details, balances, and ongoing promotions will remain intact. If you have the BA88 Casino app installed, an update will soon be available, post which the app will reflect the new PP88 branding.
What's New?
While our commitment to excellence remains unwavering, under the PP88 name, players can expect:
A wider range of gaming options.
Improved website and app performance.
Enhanced security measures ensuring an even safer gaming environment.
Frequent promotions tailored for both new and loyal players.
Stay Tuned!
There's more to come! We have several exciting updates in the pipeline. From innovative gaming tournaments to exclusive bonuses, the new PP88 Casino promises an unparalleled entertainment journey.
We would like to take this opportunity to thank all our players for your continued support and trust in BA88. We invite you to join us in this new chapter as PP88, where the thrill of gaming reaches new heights.
Warm regards,
The PP88 Casino Team